google-site-verification: google628be39f520b4d7e.html
We Buy Junk Cars
Cash for Cars
Junk Car Removal     Scrap Car Buyer
Sell Your Old Car Scrap Car for Cash
Junk Car Buyer
PLEASE ENTER VEHICLE'S YEAR, MAKE & MODEL BELOW FOR A PRICE QUOTE
PLEASE ENTER VEHICLE'S YEAR, MAKE & MODEL ABOVE FOR A PRICE QUOTE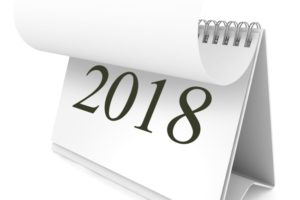 February 2017 Scrap Car Pricing

:
 

— PLEASE NOTE:  SCRAP PRICES ARE DOWN ABOUT 15% —



2002 Pontiac Transport: $160
2001 Pontiac Bonneville: $150
1999 Dodge Dakota Club Cab: $155
1996 Ford F350: $160
2001 Ford Focus: $150
1997 Geo Tracker 2-Door 2WD Convertible: $145
2000 Toyota Camry: $150
2000 Chevrolet G2500 Cargo Van: $170
1998 Chevrolet Suburban C1500 2WD: $150
1997 Pontiac Grand AM: $150
2009 Hyundai Santa Fe: $200
1995 Ford Mustang V6: $150
1997 Ford Windstar Passenger Van: $165
Call (216) 282-JUNK
The vehicle's title is REQUIRED to scrap a car for cash in the Cleveland, OH area. Call Cleveland Scrap Cars at (216) 282-5865 for the following reasons:
1. The quoted cash price is the actual amount you will be paid!
2. Free towing is always included in the Cuyahoga County area.
3. Focused only on scrapping cars.
4. We DO NOT buy loose metals or appliances.
We will pay you cash today for the vehicle! Cleveland Scrap Cars is the only call you need to make. Call 216-282-JUNK for a price and get the cash you need for the vehicle's title.  It is easy, quick and includes free towing. We service Cleveland, East Cleveland, Westlake, Lakewood, Fairview Park, Rocky River, Avon Lake, Middleburg Heights, Strongsville, Brook Park, Parma, Berea, Seven Hills, Independence, Brecksville, Broadview Heights, Macedonia, Northfield, Solon, Twinsburg, Bedford, Maple Heights, Warrensville Heights, Chesterland, Garfield Heights, Mayfield Heights, Eastlake, Euclid, Chardon, Willoughby, Mentor and surrounding areas. Get cash for clunkers in Cleveland today with a junk car quote from CSC. If your ride has body damage, is broken down or wrecked, we will buy it! That's what we do–buy junk cars!  Grab your car's title and let Cleveland Scrap Cars handle it. The largest "cash for cars" buyer in Northeast Ohio is available Monday through Saturday. If scrapping a car in Cleveland, we are where to scrap your car.  Need cash for a car in Cleveland? Looking to scrap a junk a car in Cleveland? Call now for current scrap car prices, when it comes to car scrapping in the Cleveland area, Cleveland Scrap Cars is the scrap auto buyer you need. The largest scrap vehicle buyer and auto scrap buyer in the area. The original junk vehicle buyer and scrap car buyer in Cleveland. NE Ohio's premier buyer of scrap vehicles will explain how to scrap an old car or junk car in Cleveland. Junk car removal is our expertise, so give us a call to scrap a car for cash, since we are a scrap car buyer available and ready!
Cleveland Scrap Cars is a junk car buyer in Cleveland, OH offering same-day pickup of your scrap car. We pay cash for cars, trucks and vans throughout Cuyahoga County. To sell your junk car or scrap car for cash, the vehicle title is needed. For a price on your junk car or scrap car, simply call 216-282-JUNK or send the vehicle description through our website.  Wondering where to scrap my car for cash in Cleveland? How to junk a car? Where to find a scrap car buyer? Scrapping a car is easy. We offer free towing, usually the same day. For a junk car quote & scrap car removal in Cleveland, simply call!
 How do you junk a car? — How to junk a vehicle?  — We buy junk & scrap cars!
Junk cars for cash — Get cash for cars in Cleveland. Get a junk car quote today —
Scrap my car — Sell car for cash — Scrap car for cash Scrap Car Buyer — Sell junk car —
Junk Car Removal — Vehicle Scrap — Who buys junk cars? — Junk Vehicle Buyer
We cover the following zip codes in our service area: 44022, 44026, 44040, 44056, 44067, 44072, 44087, 44092, 44095, 44101, 44102, 44103, 44104, 44105, 44106, 44107, 44108, 44109, 44110, 44111, 44112, 44113, 44114, 44115, 44117, 44118, 44119, 44120, 44121, 44122, 44123, 44124, 44125, 44127, 44128, 44129, 44130, 44133, 44134, 44141, 44135, 44137, 44139, 44142, 44143, 44144, 44146, 44067, 44236, 44264, 44286 Sell your car for cash in Cuyahoga County. We buy junk cars, scrap cars and wrecked vehicles throughout Cuyahoga County. Get cash for cars at Cleveland Scrap Cars, the local buyer of junk and scrap cars that is open 6 days a week. Where to get cash for a car in Cleveland. Sell a car for cash with us and receive free towing. Even a totaled car has scrap value! For same day "scrap my car" services, give us a call.